How to use?
The e-dice is very simple to use. To « throw » the dice, push the big button on the top. The vacuum tube will start cycling through numbers from 1 to 6.
Release the button and watch the display rotation come to a halt at a random number.
ID
Dixxy Dice is an electronic dice combining cold-war-era display technology with state-of-the-art electronics.
Materials
Walnut wood (case)
Glass (vacuum tube)
Stainless steel (button)
Acrylic front & rear panels
Dimensions
94 x 94 x 60 mm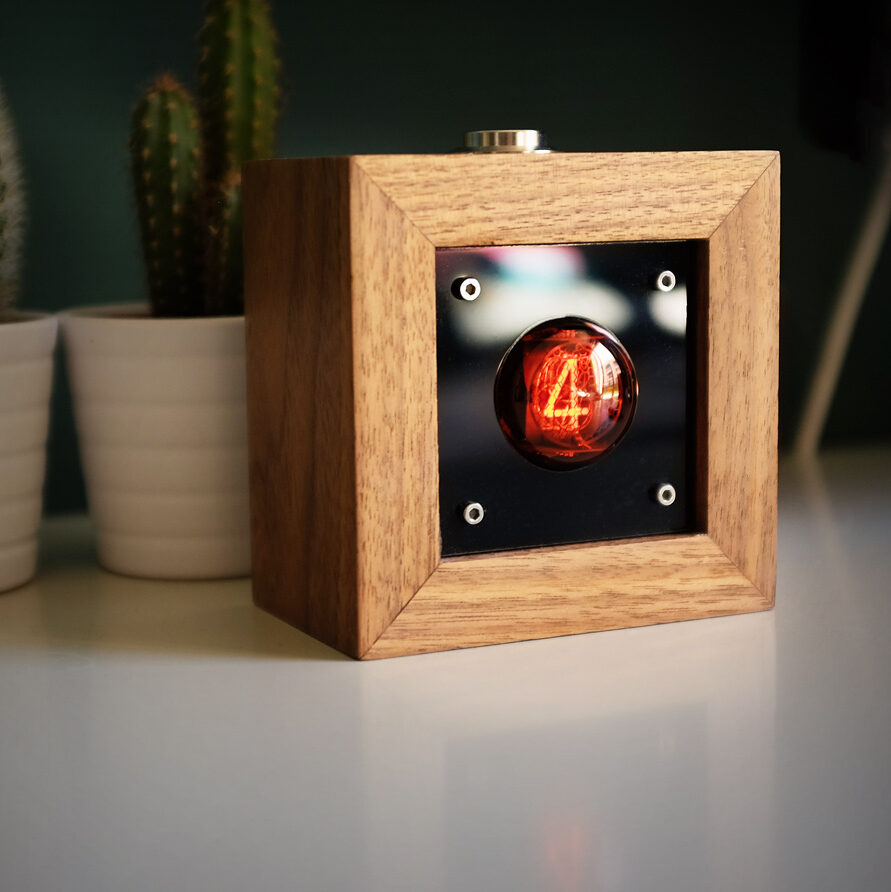 Production is limited to 24 units. The serial number is burnt onto the rear side using vintage typeset digits.
A few of those are available for sale. If you are interested in purchasing dixie dice, feel free to leave me a note.
I'll get back to you with more details.