Constallation X is a series of prints, each representing one planet. The series was realised within the framework of WANTED 2016 at the Kulturhuef Grevenmacher.
Paper : Curious Metallics 300g
Techniques : Nyloprint, manual printing press, typesetting, letterpress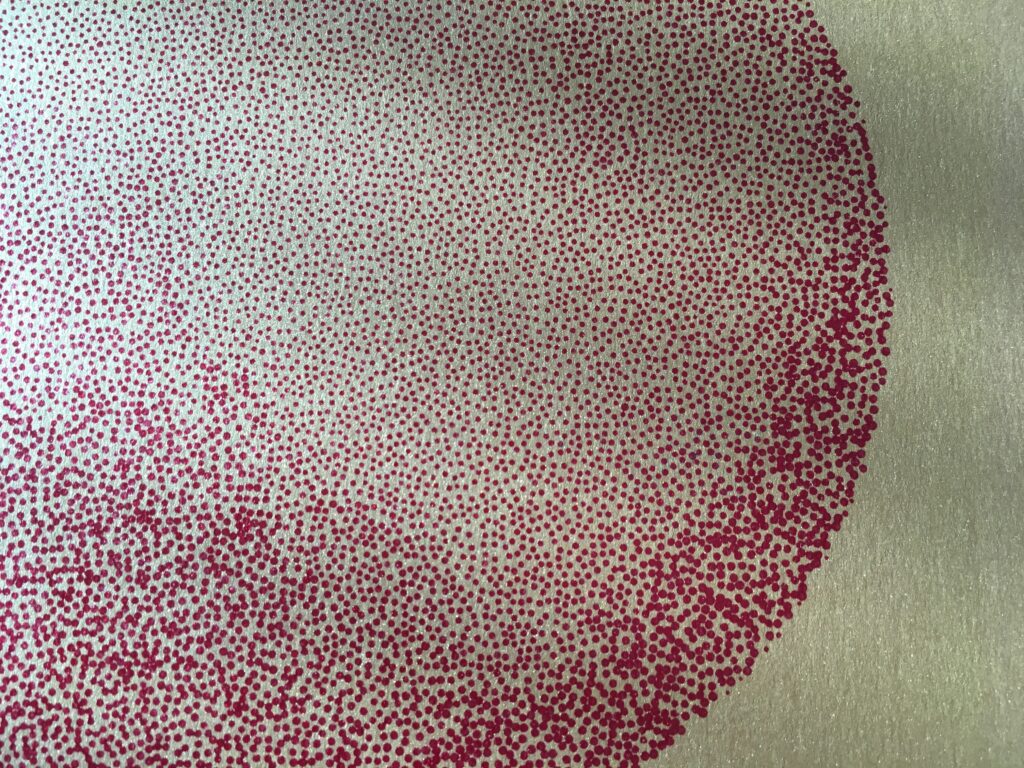 Each planet is composed of a myriad of dots. I developed polydraw, an tool to transform images into irregular dot matrixes, written in JavaScript.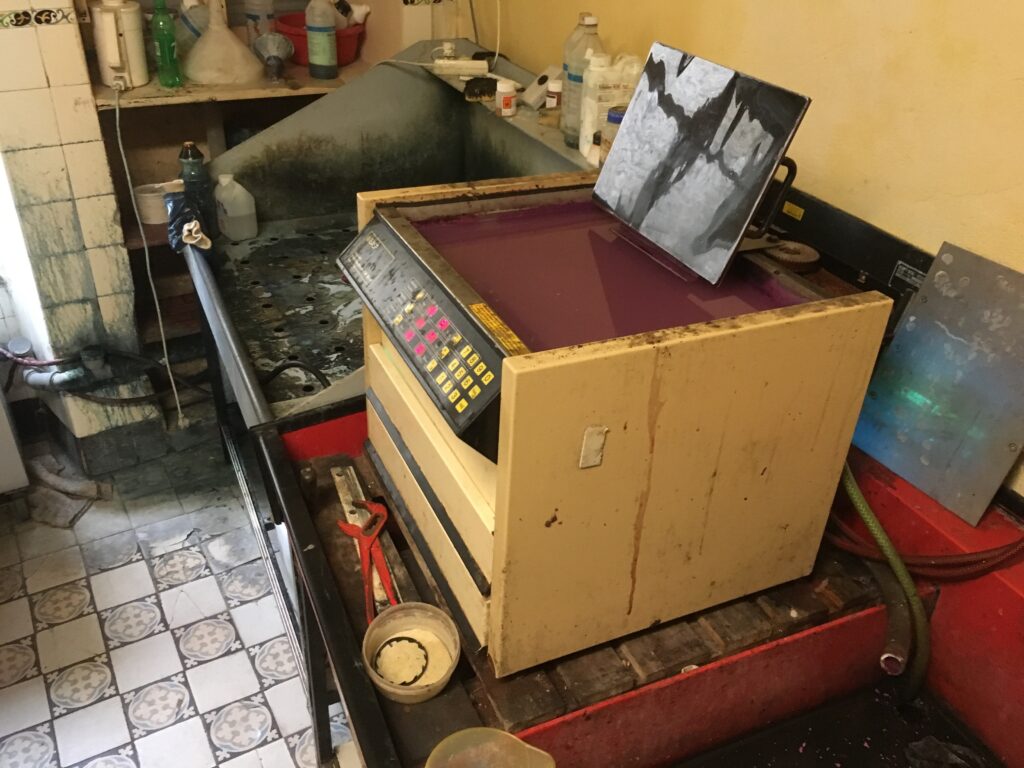 The rendered image is then inverted and printed on film which serves as a mask for the nyloprint® plate, a stamp like plate of photosensitive rubber.
The typography is embossed using historic lead typesetting.
Each print is signed and numbered.
Some of the prints are available for purchase. Please leave me a note if you are interested.
I'll be happy to send your more info.